Digital
Marketing
SEO…SEM…Seriously what do they even mean? If this is you and you're finding yourself caught in a web of acronym confusion, don't worry, you're not alone. Plenty of brands are lost when it comes to the world of digital marketing. We get it, which is exactly why it's crucial to have an agency that can help walk your company through ad campaigns. 
Grow your Search Engine Optimization with a company that is dedicated to your company's success. We don't provide a one-size-fits-all; we take the time to understand your brand, find out who your customers are and provide you with a custom digital marketing plan. With our services, we will provide website and content analysis and recommend next steps for website optimization.
With a ranking formula combining keyword usage and ad spending through Google, it is important to utilize Google Adwords for better search engine optimization. We understand that your company is new to this, which is why we will manage the account, create and update ads weekly, and work with you to develop a keyword strategy that best aligns with your goals and focus for your brand.
Detailed Reporting And Analysis
Your digital marketing is important to us. We put in the hard work for your campaigns to succeed, and we want you to see the results! All of our digital marketing clients receive CUSTOMIZED comprehensive reports outlining spend & performance, highlighting the most important, relevant metrics for your business! Colorful, engaging charts will give you a complete look at all of your digital efforts in an easy-to-read format.
Don't worry, we break it down for you! Our reports are accompanied by a detailed summary; we will walk you through what each metric means and how each number translates into success for your marketing efforts. Your summary will let you know what's working & improving, and where we plan to optimize your campaigns moving forward.
Weekly, bi-monthly, monthly, and 30-day options are available.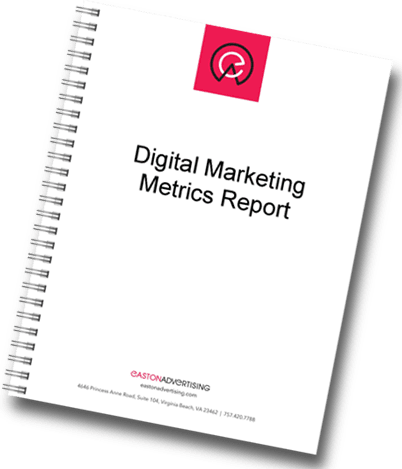 Is Digital Marketing For You?

You're focused on building; let us do the heavy lifting on your digital marketing. From SEO to Google Ads, boost your business online with the help of our experts.


94% of B2B buyers research online before connecting with a company. Understand their demands & establish your brand with a personalized digital strategy to generate leads, boost business, and more!


Get new clients and boost your business with a custom digital marketing plan. Get your brand in front of potential customers searching for your services with our digital ad and SEO expertise.


We can help customize a digital strategy for your legal services business. Combining our digital expertise & data insights, we'll generate leads & get your business in front of more potential clients.


We know the ins & outs of the Google Ad Grants Program, traditional Google Ads, and SEO – all engineered to get your organization in front of the public, beneficiaries, and donors! Let us help!


Bridge the gap between your storefront and customers online. We'll help you create & manage EMail campaigns, develop SEO strategy custom to your business, & even set up Google campaigns to sell MORE. 


When selling online, you need a strong digital presence & marketing strategy to drive customers to your site. Let us find the best strategy to sell your products & keep customers coming back! 


We've got you covered from basic advertising strategy to enhanced SEO plans custom to your financial services business. Bypass the yellow pages & find your footing in digital marketing with our help.


84% of patients are influenced by online resources when choosing a provider, practice, or even hospital. We'll help create a digital strategy to make your business known & trusted. 


Agencies & agents alike can benefit from our custom digital plans to get your brand in front of ideal customers. Create a digital strategy & platform for building long-standing relationships today.  


Keep pace with potential homebuyers & position your brand in the digital space! Attract customers and keep them interested in your homes with a customized digital strategy.


90% of guests research a restaurant before dining. Let us help you develop a digital strategy to keep your restaurant at the top of search results and list of places locals want to eat!

Start your digital marketing journey!
Digital Marketing isn't rocket science but there certainly is some special planning that goes into creating quality campaigns for your brand. This is where we come in- we want to make sure your presence is top-notch on digital media. Let us help you!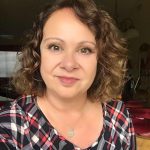 I have worked with Easton Advertising since I started with my company in SC last year- they have exceeded my expectations on levels. They are creative, thorough and reliable. Easton Advertising is always available for their clients and will make sure the job is done right! Very pleased with their work and highly recommend!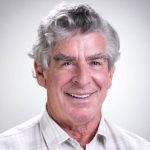 Excellent company.  Excellent people.  Smart people.  Caring people.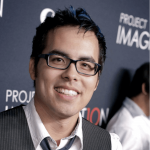 The folks at Easton Advertising think of EVERYTHING. When our production crew was asked to come in on a multi-day commercial shoot, EA really took the lead in connecting us with the client to develop a game plan, setting up locations, schedules and talent, providing food to keep us from getting hangry and ultimately just keeping everyone on the same page. They're the perfect blend of chill and professional - and we LOVE working with them!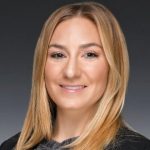 It does not get better than Easton Advertising! Having worked with them for many years, I cannot recommend them enough. They are first and foremost -- kind, generous, and hardworking. More specifically, they are well rounded and thoughtful in their field. Always delivering expert advise and product. If you are looking for the best of the best in marketing/advertising - they are the ones to call!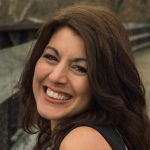 We have been using your services for several years now and we couldn't be happier! A Clean Bay Plumbing and 1 Hour Hot Water have used you for graphics, advertising, web site design, banners, home show displays, business cards....you name it! We highly recommend calling Scott & Lynn Easton for all of your advertising needs.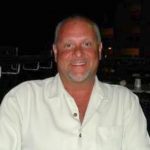 We recommend them with the highest confidence. They will work to understand your business and tailor the project to fit your needs.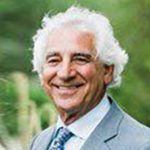 My family and I have worked with Scott & Lynn Easton for close to 30 years, and we could not be more impressed by their ability to provide us with consistent creative solutions. I appreciate their commitment to my companies and our needs for a myriad of marketing and advertising projects. Their ability to perform within any budgetary concerns or critical deadlines has always been an asset to whatever project we call upon them for. Simply put, they are terrific!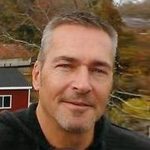 I am the Development Director for Samaritan House and we were fortunate to begin working with Easton Advertising in 2017 and we could not be more thrilled. They are not only professional and creative, their team is attentive to our needs. The quality of work produced by Easton Advertising has elevated our marketing and branding efforts exponentially. I would highly recommend Easton Advertising for all your branding, marketing and design needs.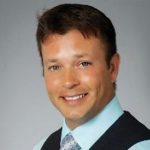 I am the Director of Training and Development with Integrated Health Services and have utilized Easton Advertising for our marketing needs for years and highly recommend them for your future needs in advertising. They have a multitude of services to offer and can assist anyone with expanding their own brand.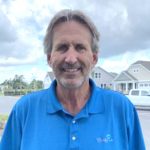 I have been involved in real estate in coastal South Carolina for 30 years. Easton Advertising is handling the marketing for a master planned community development I'm currently involved with in Little River, South Carolina. I have found Lynn and Scott to be responsive, professional, creative, but more than anything just really good people. Would recommend them to anyone.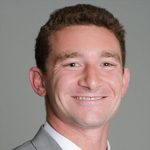 We've been working with Easton advertising, as a family business, for a long time. They are consummate professionals, creative, focused, and driven. They can cover all of your marketing needs! If you have any marketing/advertising needs these are the folks to call!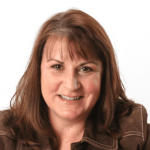 I've worked with Easton Advertising for over 20 years--they are first class all the way. Having worked at numerous companies from South Florida to Virginia they remained my "go to" advertising agency. They are reliable, creative and truly the experts for everything advertising and marketing. I give them 6 stars!