Website
Design
Your website is out of date, your customers aren't staying engaged. You need a website but don't even know where to begin.  Our team has your back. From the inception of ideas to the drawing board, our web designers will walk you through what it takes to build your dream website (and give it all of the bells and whistles, too!). We'll help you choose the right layouts, graphics, fonts, you name it. Make your website stand out with help from us.
We specialize in responsive design, optimizing your website for mobile-first. Our portfolio of sites contains everything from building materials to home builders, apartment communities to health services organizations. No two businesses are alike and we want to build you a site that's unique, dynamic, and on the cutting edge of web design.
Your path to a new Website
1. Brainstorm
We help you do the research and find what you like (and what you don't) about websites relevant to your business. We'll get our creative juices flowing and immerse ourselves in your ideas. No two websites should be the same. Our staff will work together with you to come up with unique, creative ideas that will take your website to the next level.
2. Planning
After finding our creative footing, our team will begin the designing and planning process. We will begin building layouts & your general sitemap. Our graphic design team will generate graphics to round out the site samples. Once we have a site planned out that you are head over heels for, we get to work!
3. Design & Develop
Now comes the best part – turning ideas and plans into reality! We marry your design needs with content and coding to create your site. Our up-to-date staging sites give you a responsive, in-depth look at how your site is shaping up and the opportunity to give us feedback before we launch.
4. LAUNCH!
That's it! Your site is built and ready to launch. We will run final proofs and check all links & pages on your site to ensure everything is in working order. Tracking and event coding will be installed to keep track of all of the action you are about to receive on your new site. Ready, set,…… LAUNCH!
Some of our web design work
Easton Advertising- Website – Chesapeake Homes
Easton Advertising- Website – Integrated Health Services
Easton Advertising- Website – Vericor Homes
Easton Advertising- Website – Harcrest Homes
Easton Advertising- Website – Tidewater Mortgage Services
Load More Websites

Let's build your website!
We're ready to take on the guesswork behind the design, framework, and content when it comes to building your website. We will customize big websites all the way down to the small buttons on your page to best represent you and your company. In reality, the website might be a future customer's first impression, so why not stand out?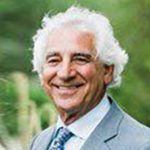 My family and I have worked with Scott & Lynn Easton for close to 30 years, and we could not be more impressed by their ability to provide us with consistent creative solutions. I appreciate their commitment to my companies and our needs for a myriad of marketing and advertising projects. Their ability to perform within any budgetary concerns or critical deadlines has always been an asset to whatever project we call upon them for. Simply put, they are terrific!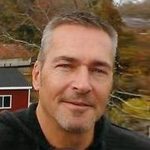 I am the Development Director for Samaritan House and we were fortunate to begin working with Easton Advertising in 2017 and we could not be more thrilled. They are not only professional and creative, their team is attentive to our needs. The quality of work produced by Easton Advertising has elevated our marketing and branding efforts exponentially. I would highly recommend Easton Advertising for all your branding, marketing and design needs.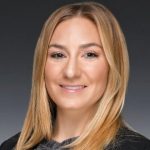 It does not get better than Easton Advertising! Having worked with them for many years, I cannot recommend them enough. They are first and foremost -- kind, generous, and hardworking. More specifically, they are well rounded and thoughtful in their field. Always delivering expert advise and product. If you are looking for the best of the best in marketing/advertising - they are the ones to call!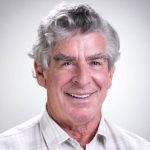 Excellent company.  Excellent people.  Smart people.  Caring people.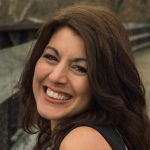 We have been using your services for several years now and we couldn't be happier! A Clean Bay Plumbing and 1 Hour Hot Water have used you for graphics, advertising, web site design, banners, home show displays, business cards....you name it! We highly recommend calling Scott & Lynn Easton for all of your advertising needs.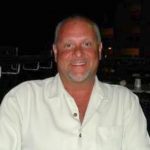 We recommend them with the highest confidence. They will work to understand your business and tailor the project to fit your needs.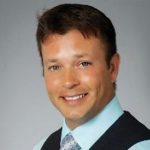 I am the Director of Training and Development with Integrated Health Services and have utilized Easton Advertising for our marketing needs for years and highly recommend them for your future needs in advertising. They have a multitude of services to offer and can assist anyone with expanding their own brand.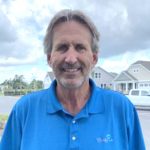 I have been involved in real estate in coastal South Carolina for 30 years. Easton Advertising is handling the marketing for a master planned community development I'm currently involved with in Little River, South Carolina. I have found Lynn and Scott to be responsive, professional, creative, but more than anything just really good people. Would recommend them to anyone.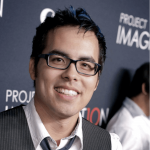 The folks at Easton Advertising think of EVERYTHING. When our production crew was asked to come in on a multi-day commercial shoot, EA really took the lead in connecting us with the client to develop a game plan, setting up locations, schedules and talent, providing food to keep us from getting hangry and ultimately just keeping everyone on the same page. They're the perfect blend of chill and professional - and we LOVE working with them!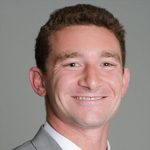 We've been working with Easton advertising, as a family business, for a long time. They are consummate professionals, creative, focused, and driven. They can cover all of your marketing needs! If you have any marketing/advertising needs these are the folks to call!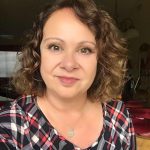 I have worked with Easton Advertising since I started with my company in SC last year- they have exceeded my expectations on levels. They are creative, thorough and reliable. Easton Advertising is always available for their clients and will make sure the job is done right! Very pleased with their work and highly recommend!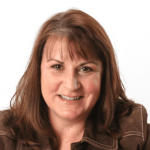 I've worked with Easton Advertising for over 20 years--they are first class all the way. Having worked at numerous companies from South Florida to Virginia they remained my "go to" advertising agency. They are reliable, creative and truly the experts for everything advertising and marketing. I give them 6 stars!