Get To
Know Us
Our story began over 30 years ago as an artist, a drawing board and a small office in downtown Norfolk, Virginia; Today, we have grown into an established advertising agency, servicing local, regional, national and international clients. Over the years, Easton Advertising's expert services have grown, and we have adapted to the technology and methods currently used in today's advertising and marketing landscape. Our original design expertise which featured hand-drawn illustrations and concepts has grown to include the latest technological advances in the advertising industry while still paying homage to our creative roots.
We cater our services to meet the needs of a long list of diverse clients. Individual retail shops and restaurants, national and international wholesale manufacturers and importers, service-oriented businesses and product sales-driven companies are just a few of the business types we have successfully assisted over the years.
We have been praised for our creativity, attention to detail, exceptional customer service and our ability to be mindful of a project's budgetary considerations by a long-standing list of clients who continually utilize our services AND refer our expertise to others in the marketplace.  It's been said we often treat our clients' needs as if they were our own.  To that fact, we do care about and take great pride in working with our customers to meet their advertising and marketing needs.  After all, your success is a reflection of our dedication to you and your project, no matter how big or small.
Experience is just one of our advantages!
The business world is ever-changing, and so too are the individual needs and buying habits of those seeking your business's product or services.  For more than 30 years, Easton Advertising has grown to develop the skill sets needed to assist our clients with the most basic of services as well as provide extensive talents to achieve whatever mission a client may challenge us with.
Join Our Team!
Easton Advertising is always on the look-out for creative individuals to join our team.  Every member of our staff works together for the common goal of complete customer satisfaction.  Attention to detail, flexibility and creativity are assets we look for when filling positions within our company.  While telecommuting and gig jobs may be the norm – we prefer to nurture an office-based team to creative share and inspire each other to provide the very best services to our customers.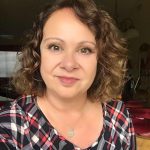 I have worked with Easton Advertising since I started with my company in SC last year- they have exceeded my expectations on levels. They are creative, thorough and reliable. Easton Advertising is always available for their clients and will make sure the job is done right! Very pleased with their work and highly recommend!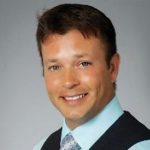 I am the Director of Training and Development with Integrated Health Services and have utilized Easton Advertising for our marketing needs for years and highly recommend them for your future needs in advertising. They have a multitude of services to offer and can assist anyone with expanding their own brand.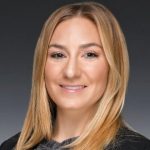 It does not get better than Easton Advertising! Having worked with them for many years, I cannot recommend them enough. They are first and foremost -- kind, generous, and hardworking. More specifically, they are well rounded and thoughtful in their field. Always delivering expert advise and product. If you are looking for the best of the best in marketing/advertising - they are the ones to call!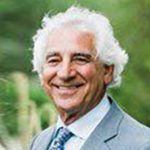 My family and I have worked with Scott & Lynn Easton for close to 30 years, and we could not be more impressed by their ability to provide us with consistent creative solutions. I appreciate their commitment to my companies and our needs for a myriad of marketing and advertising projects. Their ability to perform within any budgetary concerns or critical deadlines has always been an asset to whatever project we call upon them for. Simply put, they are terrific!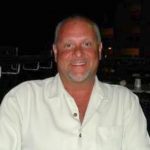 We recommend them with the highest confidence. They will work to understand your business and tailor the project to fit your needs.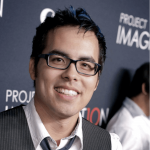 The folks at Easton Advertising think of EVERYTHING. When our production crew was asked to come in on a multi-day commercial shoot, EA really took the lead in connecting us with the client to develop a game plan, setting up locations, schedules and talent, providing food to keep us from getting hangry and ultimately just keeping everyone on the same page. They're the perfect blend of chill and professional - and we LOVE working with them!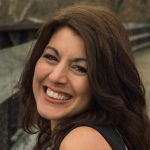 We have been using your services for several years now and we couldn't be happier! A Clean Bay Plumbing and 1 Hour Hot Water have used you for graphics, advertising, web site design, banners, home show displays, business cards....you name it! We highly recommend calling Scott & Lynn Easton for all of your advertising needs.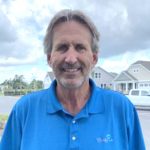 I have been involved in real estate in coastal South Carolina for 30 years. Easton Advertising is handling the marketing for a master planned community development I'm currently involved with in Little River, South Carolina. I have found Lynn and Scott to be responsive, professional, creative, but more than anything just really good people. Would recommend them to anyone.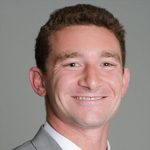 We've been working with Easton advertising, as a family business, for a long time. They are consummate professionals, creative, focused, and driven. They can cover all of your marketing needs! If you have any marketing/advertising needs these are the folks to call!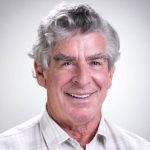 Excellent company.  Excellent people.  Smart people.  Caring people.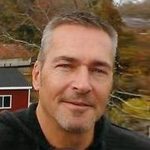 I am the Development Director for Samaritan House and we were fortunate to begin working with Easton Advertising in 2017 and we could not be more thrilled. They are not only professional and creative, their team is attentive to our needs. The quality of work produced by Easton Advertising has elevated our marketing and branding efforts exponentially. I would highly recommend Easton Advertising for all your branding, marketing and design needs.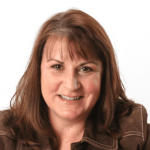 I've worked with Easton Advertising for over 20 years--they are first class all the way. Having worked at numerous companies from South Florida to Virginia they remained my "go to" advertising agency. They are reliable, creative and truly the experts for everything advertising and marketing. I give them 6 stars!