Business Talk: Old Head Mentality Overhaul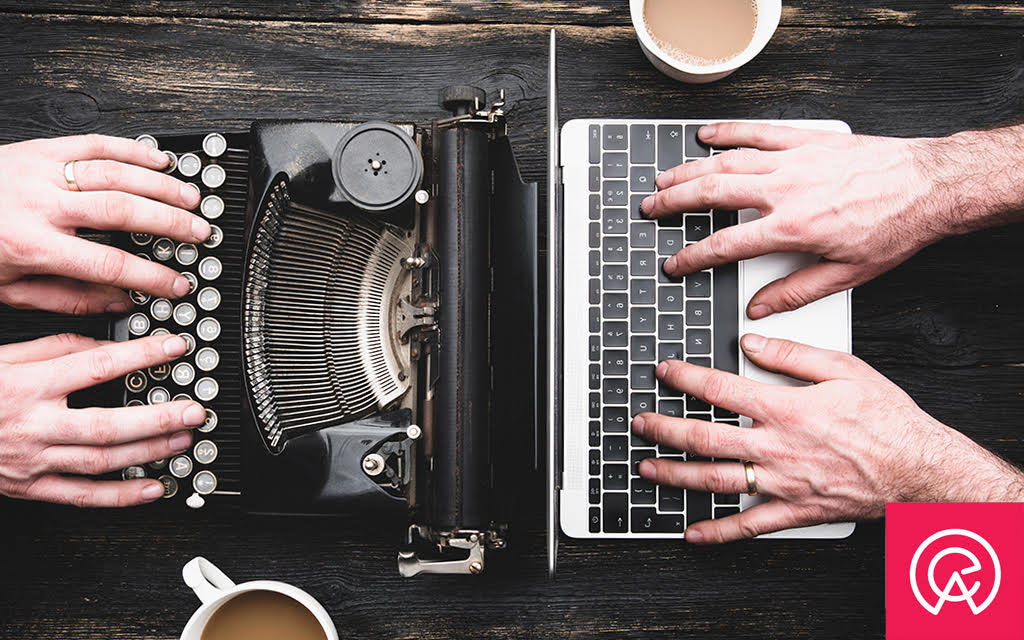 Technology hasn't only changed the way we advertise, showcase products, or learn about brands.  It's completely changed the way we do business, interact with customers, and manage not only our products and services but our entire occupation and how we go about it.  
If you're like most business owners who have been fortunate enough to stay in business for a few decades, then you've seen the world change from the Yellow Pages to Google.  That transition didn't happen overnight, but if you haven't already made shifts to modernize, you business may vanish that quickly.  
Today's business environment is about adaptation and survival of the fittest in a world that practically has everything.  But how do you set yourself apart? 
You've built a business based on something.  Whether you're service, cost, or quality focused, you've built a reputation with your customers and you'll extend that same reputation to any future customers, but have you taken any time to consider how you brand that reputation?
Branding is an essential part of getting you and your business to stand out among the competition and be separate from your rivals.  Your brand should speak of who you are, what you do, and how you treat your customers and it's arguably the most important thing you can do to modernize your image in the marketplace.  
As a consumer, it's almost insane how difficult it is to find a company, brand, or person who is willing to communicate much less show up to the job and work for you.  After all, you're standing at their door with money in your hand eager to hand it over to them.  
Alas, we still seem to find ourselves in this somewhat archaic world where companies don't have websites, published phone numbers, or even a contact person to speak with about doing business.  Phone books are practically dead, so in order to have any sort of reasonable or realistic shot of getting found, you'll need a website.
Chances are at least half of your customers, and possibly more, will start their search for your products or services online.  If you don't have a presence with an informative, clean, and stylistically appropriate website, then you're likely losing customers to your competitors.  Part of what makes a great brand is a great website.
To the older generation, social media is about as Greek as being in Athens.  Unfortunately, it's part of todays business game and it's here to stay.  
Just as your website gives you a internet presence, social media augments that presence and furthers how you communicate with your customers and relay information about what you're doing, projects you've been working on, and generally toot your own horn.  Social media gives you a way to showcase all of the things that you would have to show someone with their own eyes in the past.
Besides simply being a platform to share and show off your brand, social media is a necessary piece of the puzzle when it comes to interacting with your customers.  Customers new and old turn to social media to share what they are and have experienced throughout their days and weeks and are more than willing to share good work and good experiences they've had with your company.
Online ads are really a blanket for ways to market your brand online.  From pay-per-click (PPC) advertising on Google to promoting your posts and content on Facebook, Instagram, and YouTube, there are a myriad of ways to get your brand seen by prospective customers.
It's a pay-to-play world out there in the online advertising space, but it's an indispensable necessity to getting seen in the right places by the right audience.  "By the right audience" is what makes online advertising so effective.  Through PPC campaigns and social media ads, you actually get to target exactly who sees the ad you're running and you can highly target the ad itself to that audience.
Unlike throwing an advertisement up on a billboard with high hopes of it sticking with your target market, online ads give you absolute control over who sees your ad, when they see it, and how much you spend.  Being able to control all of these variables makes online advertising far more efficient with greater conversion rates than traditional advertising media. Let us help you step your game up, contact Easton Advertising today!