Twitter: The Good, The Bad, & The Small Businesses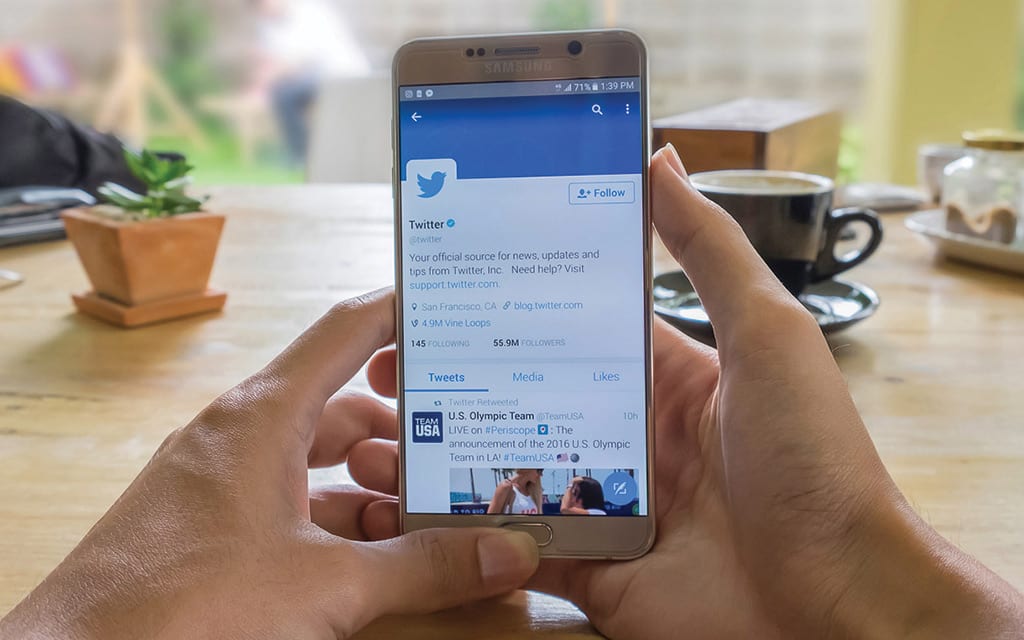 There are great parts and there are intimidating parts to Twitter, but overall your small business should be using it to discover, reach, and grow your audience. The point is that Twitter, for small businesses, is the key to earning attention and engagement via Social Media.
Upon deciding to write this, I had an internal argument over writing about Twitter as I thought,
"Oh jeez, not another Twitter article."
Sure, there are tons of articles regarding Twitter, the uses, new features…the list could go on for miles. However, the topic of Twitter's use for small businesses has stuck with me since representing Easton Advertising in a #TwitterSmarter Chat with Madalyn Skylar. The impactful, unique question of the Twitter Chat asked the following:
"What are some ways small businesses can leverage Social Media to earn the audience's attention?"
First of all, what a great question! Second, like a horizontal digital display running across a theatre,
the word "RELATIONSHIPS" came to mind.
Social Media, especially Twitter, is all about making relationships. Yes, I'm aware this discovery was not recently made. However, small businesses extended reach through the use of Social Media has soared in recent years. Using Twitter as a small business gives the same opportunity of creating connections and raising awarenesses that large businesses have if they were to hop on a company plane and meet someone across the world.
Search engines, like Google, increase rank in two ways: paid Google AdWord targeting or retargeting and keyword content. This means that if you are not paying for Google AdWords or creating Google Ads, you can still increase your optimization with new content across the board meaning social media sites, the use of Google+, and blogging. While posting across various social media boards does constantly update with new content, that content is very short and may not possess many of the keywords you'd like to align your company with. With a blog, your company can publish a large amount of content that can be filled with keywords and engaging information. This content can be in the format of a weekly news article, monthly synopsis of the work accomplished, or even something that is published when new products are released by your company.
Twitter is the company plane for small businesses.
The new content created with the help of blogging not only provides content in a set area of your site, but it also gives social media posts a source of content to link back to. This is critical for audience engagement with your company across the board.
The great thing about Twitter use within a small business is the ability to engage. Unlike large companies with automated responses or generic replies, small businesses typically have one or two members covering responses, engagement, and posting on Twitter. This provides a level of personalization that is unique to small businesses. Since working as a Social Media Coordinator at Easton Advertising, I've found three key functions to be especially effective on Twitter as a small business.
Participating In Twitter Chats
After only a few months of our Twitter account being opened at Easton Advertising, we've increased our followers by 100%. Now, that's great and all, but followers don't mean engagement. Engagement is hard to come by on the site. Luckily, there are Twitter Chats! Imagine a place where business owners, top influencers, interested followers, and whoever else could join to talk about relevant information between a designated time frame—that's a Twitter Chat.
Small businesses have the opportunity to join, share thoughts, engage with others, and build on amazing ideas. Many, like myself, may be nervous to post in their first Twitter Chat. The Chats are extremely fast-paced leaving little time to review your post (opposite to the general rule of thumb regarding posting). This can be very intimidating for new members. In addition, the influx of information being updated across the globe can come across as overwhelming. These gives you two options–join them and have access to global engagement or don't participate and miss out on knowledge specifically aligned with your industry.
Increasing Engagement Through Continual Posting
In contrast to other media sites, Twitter promotes posting throughout the day. The optimum number of tweets per day is between 10 and 15. Continual posting allows for increased views leading to increased engagement. Small businesses can post just as much as large businesses and vice versa, reaching the same number of people. Unfortunately, this also means that a lack of posting can seriously hurt your analytics. The key is to find the happy medium.
Sharing Industry Related News & Connecting With Industry Leaders
Twitter is a valuable source of industry-related news if you have the right connections. Connections or followings on Twitter determine the copious amounts you will see on a daily basis. Users are sharing their own information, information they found interesting, and information their followers shared. This is creating several sources of news that have been deemed as valuable because you or a connection of yours has read and chosen to share. The analogy of a newspaper is excellent for this frenzy.
Think back on being a child and picking up the newspaper in the morning. The first page you'd flip to is the cartoon section because you'd seen it before, knowing that those pages produced something funny and worthwhile to you. News shared by your connections on Twitter is quite the same. Your connections are there because they have shared some piece of information at one point that you deemed meaningful.
There's a good chance you will find meaningful information in your Twitter feed that is just as rewarding as the cartoon section of the newspaper.
So, what's the point?
The point is that Twitter, for small businesses, is the key to earning attention and engagement via Social Media. There are great parts and there are intimidating parts to Twitter, but overall your small business should be using it to discover, reach, and grow your audience. So jump on your small business company plane or flip to the cartoon section of the newspaper, however you want to describe it, start your global engagement today.