New Year, New Marketing Trends!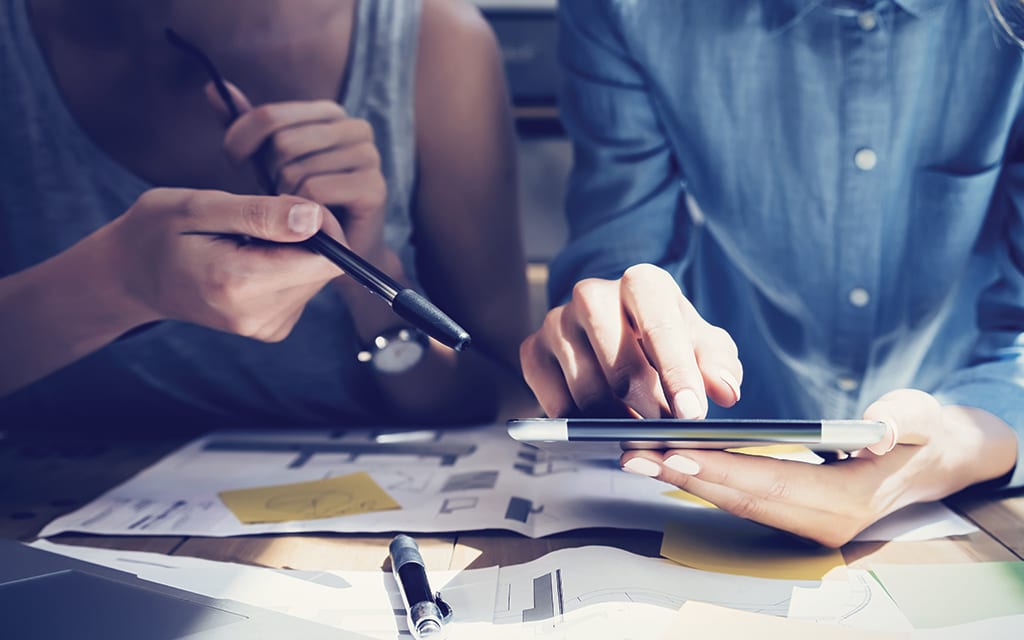 2017 was the year of live video, big data usage, personalized everything, and an accelerated movement towards mobile-first. As the new year begins, the up and coming trends of digital marketing in 2018 are revealed.
2017 In A Marketing Nutshell
2017 was the year of live video, big data usage, personalized everything, and an accelerated movement towards mobile-first. Live video became the internet's new favorite toy; media platforms now encompassing live video include Twitter, Facebook, YouTube, and Instagram. From this, came the underlying want from consumers of added personalization. Sources such as Netflix or Amazon have proven how big data can be utilized for a better user experience. Where we may have been weary of this data usage in beginning stages, 2017 was the year we finally wrapped our arms around it. 
As companies recognized just how important big data can be for understanding consumers, market research was increasingly used. From this data, the need for mobile-first website designs was fully admitted as results show that more than half of users view on mobile devices. While mobile-first has trended for some time now, 2017 was the first year after Google announced a mobile-first web index and that mobile has overtaken desktop for internet usage. As the year completed, more and more business converted websites to a mobile-first strategy.
What 2018 Will Bring For The Digital Marketing World
Video Takes Over
Increased users across social media have created a larger need for video usage to capture shorter attention spans with an instant appeal. Facebook makes great use of this technique and is likely to develop new features allowing for a better exposure. Live video will transform the relevance of a business as more and more information is being thrown at consumers.
Reviews Are Key
Reviews drive search traffic and have proven to increase sales. Word of mouth has always been there, but social media has transformed your ability to spread reviews. You now have the power to reach larger audiences than ever before. Pay special attention to Facebook reviews as the media platform now effects business ratings and Google reviews.
Humanize Your Brand Or Lose Customers
Human connection has proven to be exceptionally powerful in the year 2017. 2018 brings the year of savvy consumers with an increased need for brand authenticity and vulnerability. Consumers are tired of being slammed with promotions, ads, and sales pitches. This year you will have to transform followers to true believers in your brand by sharing more than just what you have to sell.
LinkedIn Is Making Moves
Possibly 2017 was the year we misjudged LinkedIn's ability to be a vital social media influence. No longer is this platform solely used for sharing a resume. The platform now offers paid ads, influencer ability, collaboration opportunities, publishing, and a push towards becoming more conversational. Expect to see a revitalized LinkedIn trying to keep up with an array of demographics.
What To Do Next
Let's take on the new year together! Are you ready to tackle the digital marketing trends of 2018? Our team offers creative solutions to all of your marketing and advertising needs. For more information, contact us today!