From Monuments To Yard Signs Here's How To Stand Out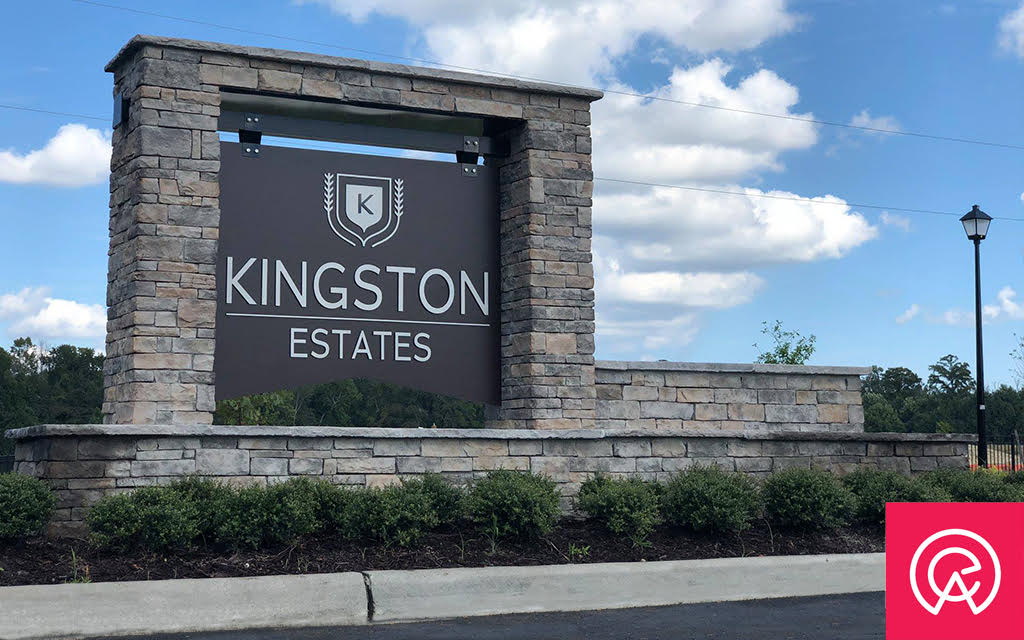 Getting your brand to stand out among the crowd has been an age-old quest for marketers since the beginning of time.  In order to get your brand noticed, it starts with having an attractive logo that does the talking for you, but once you've got that where do you go from there?  
Yard signs, monuments, and other forms of quality signage can make all the difference whether you're getting people to notice your brand or see where they're going at busy intersections.  More an more, signage is becoming a ubiquitous part of our worlds that we not only rely on but subconsciously expect to see.  Here's how you can stand out with signage:
Monuments
Monuments are the ultimate in permanent signage and are the first thing people see when they pull up to your business building, housing development, or country club.  
When it comes to getting recognized, monuments are the way to do it and they can speak volumes to passers by as well as visitors seeking to find your location.  Monuments are also infinitely customizable in the sense that they are purpose-built and designed by experts along with your input and needs.  Thinking of using a monument with an LED display?  What about a marquee or other message board? 
Monuments are essentially 100% customizable to fit your business, brand, or neighborhood.
Yard Signs
Yard signs are great promotional items to help new customers find your business and let you display that you've been around town working to promote your brand.  
Yard signs are relatively inexpensive, can be customized with your colors, messages, and logo and can be used for virtually any purpose.  With an election year just around the corner, expect to see more and more yard signs pop up as politicians begin their presidential campaigns in earnest.  
Politicians aren't the only ones who benefit from a little bit of cheap advertising.  Trades, fundraising organizations, student organizations, and all types of of local businesses have turned to yard signs to showcase their work and pride in what they do.  
Metal and Custom-Cut Signs
For permanent solutions that are both affordable, attractive, and customizable, we recommend going with custom aluminum signs.
Aluminum signs can be placed almost anywhere and give you the freedom to promote whatever your brand's heart desires.  With endless customization options, metal signs are are a great way to showcase your brand, services, or even attract new customers to your business location.  
Most metal signage has UV protection which makes them perfect for outdoor use.  Additionally, you may want to consider using more modern looks to display in your lobby, greeting area, or to use as directional signs.  This is an especially crucial area where large corporate buildings or churches can help visitors navigate their building without getting lost or confused on their first visit.  
Finally, if you really want to showcase your brand specifically, then consider a custom-cut sign that can be cut and shaped any way you wish in order to highlight who you are.  These sort of signs are another excellent display piece and can be raised away from a surface to add an extra bit of class. Easton Advertising is ready to help, contact us today!