Dynamic Displays: What Does That Even Mean?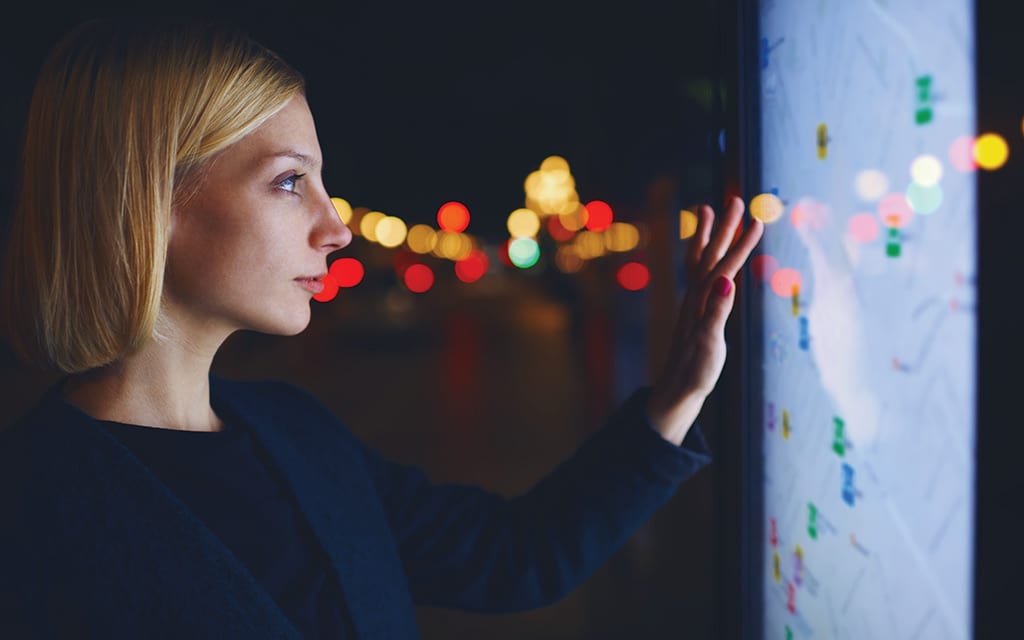 In the world of technology that we have found ourselves living in, dynamic displays are the way of the future.
Here's the thing about dynamic displays, they encompass many different things.
I found myself searching for the best description of dynamic displays when trying to describe featured services we provide for clients at Easton Advertising, Inc. Here is what I found: Dynamic displays can be anything. Dynamic displays can be the kiosk you use to search for a store at the local mall, the television in an art gallery featuring artwork, or even the iPad someone hands you to give contact information at the weekend trade show. The fact is that dynamic displays can be anything that is changing, being especially valued for real-time content updates and geographically targeted campaigns.
Returning to my search of a description for clients, I found that the best way to describe dynamic displays is by giving a story. Imagine this:
Joe runs a small sneaker business and wants to get a storefront. Joe has a website, but doesn't know how to have customers within the store see his website. On his website, Joe has contact forms for potential customers to receive monthly promotions, featured collections and images of his sneakers, and even insight to his designing process.
What does Joe want for his storefront?
Joe's vision of the storefront is to have a kiosk at the front of the store with an iPad where customers can either search for a particular product or see featured collections. Our friend, Joe, wants to have multiple televisions within the store. His vision has some screens showing the art gallery of shoes, while other screens broadcast his design process to create better connections with customers. How can he make this happen?
Joe needs dynamic displays.
Dynamic displays are in sync with websites and relay the information of choice to the desired device. These allow for promotional changes across the board with just the click of a button. If your business has multiple locations, it is quite simple to promote geographically targeted campaigns with dynamic displays. If customer engagement to your site is made so simple that they can touch a button to look for what they need, then the possibilities are endless.
In the world of technology that we have found ourselves living in, dynamic displays are the way of the future. In your next trip to Panera, take a closer look at the screen you are ordering from. If you're getting a copy of your key made with a key assist machine at the local Home Depot, look at the display while you're waiting. When you take the family out to dinner and order from the screen on your table at Red Robin, think about how that is working. In a home builder's sales model, a decision as important as buying your next home, review the various floor-plans on various screens.
The point is: We interact with dynamic displays on a daily basis.
Often, we are interacting with them across several devices without thinking of what it is we are truly interacting with. When you are deciding the next strategic marketing steps for your business, remember our friend Joe, and the importance of dynamic displays.